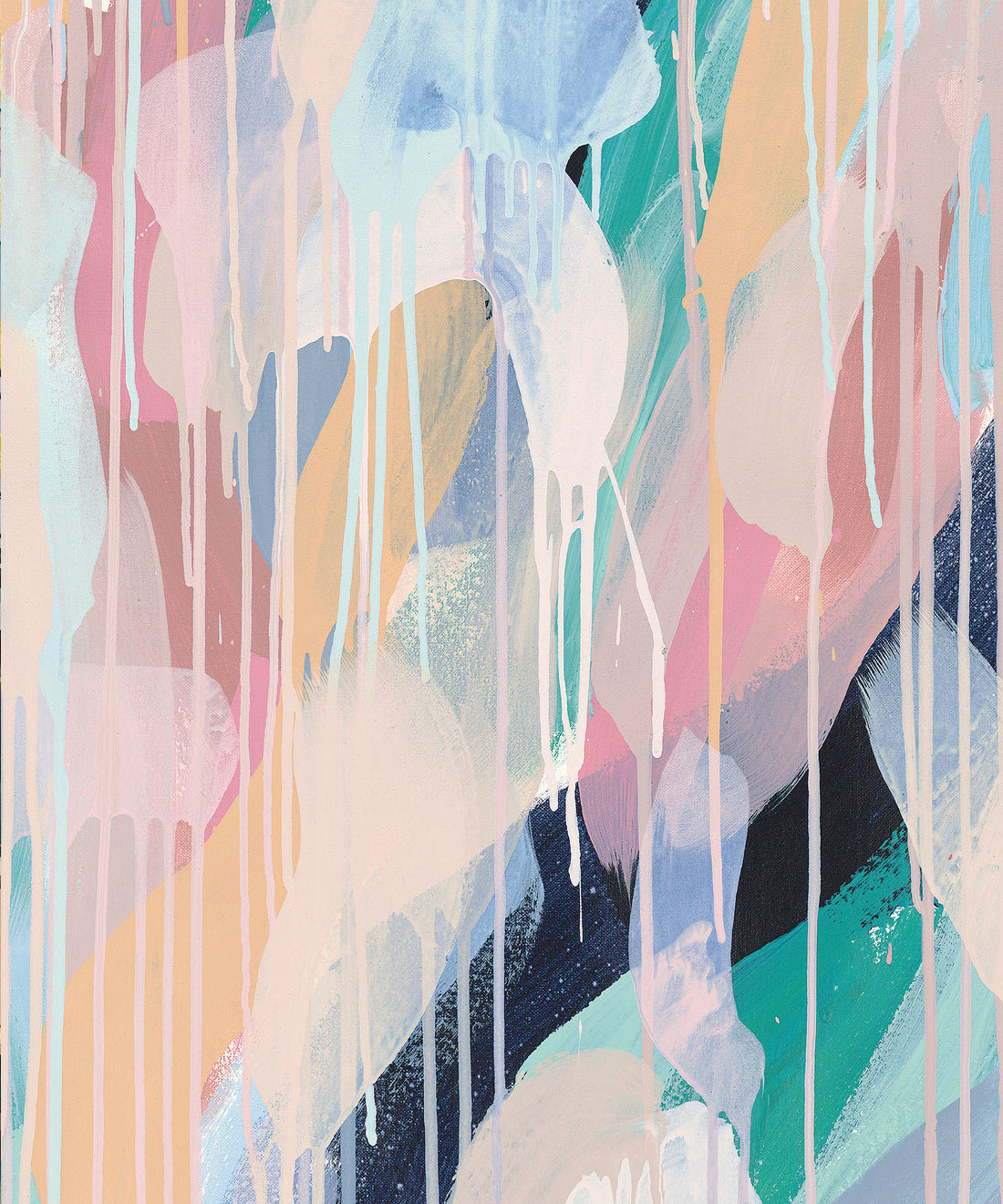 This very mellow design was inspired by the earth and sea, to create a sense of tranquility. The sense of where the ocean or river meets and layers over the land, both sand and soil. 
The process begins with a heavier base of acrylic colours, thicker paint to give weight to the design , darker colours first to give depth.  As colours are added they become lighter and slowly the paint thins to the point they become almost transparent. This gives the softness and lets the under textures and strokes form their own new hues.
We would love to see how you style your Tiff Manuell x Milton and King Wallpaper, please share your photos with us on Instagram by tagging @tiffmanuell and @miltonandking or via email. Happy Wallpapering! Xxx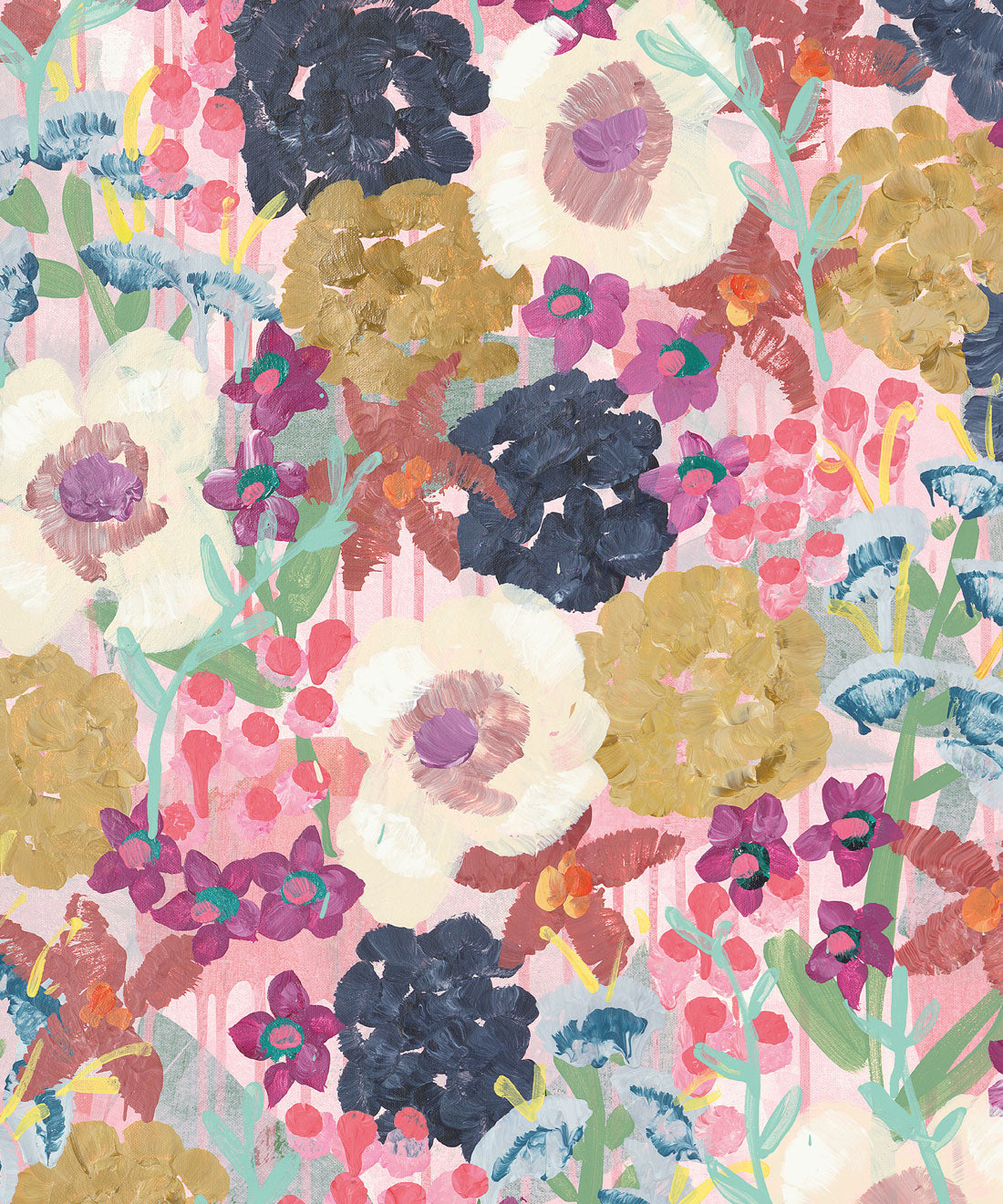 This is a rich full floral that is both fun and modern. Its deep maroons and mustards give it mood and the rough blending of duel tone paints give enormous texture to the brush strokes.
Read more