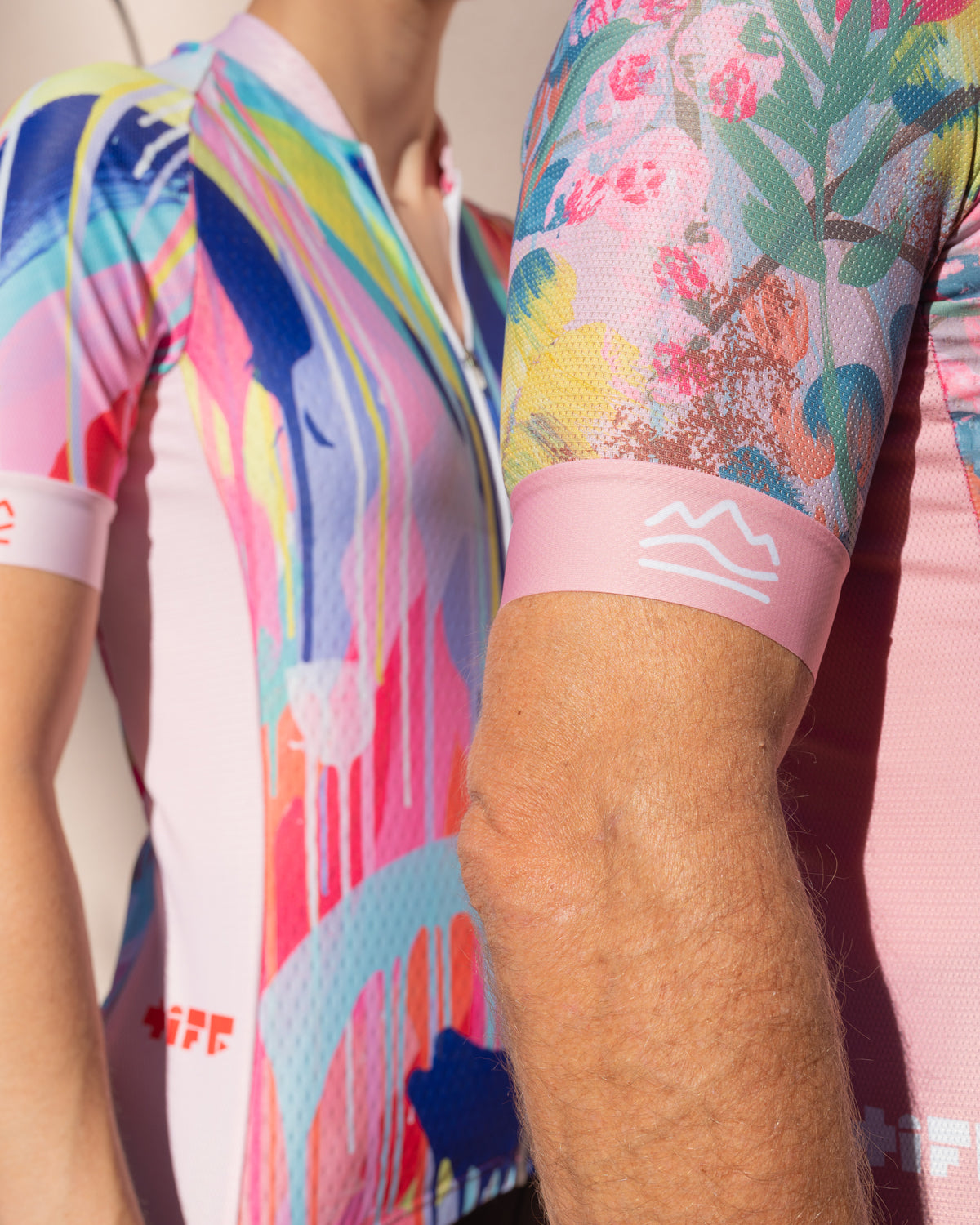 It was inevitable that one day Tiff designs would make it on bike kit! I met Dave a million years ago, well somewhere in the mid 80's back when BMX was king and weekends were spent on a motocross track. I was just the bystander, the cheer squad, the proud girlfriend back then. A lifetime together raising a beautiful family and building two businesses, the bikes have never taken a back seat, with a shed full of new and old beauties, road and mountain bikes, adventure motorbike and others on the wish list.  Dave's love of bikes has been much more than just a joy of riding, they have been a constant source of fitness, remedy for mental health and plenty of camaraderie fun. Broggy has been a dream realised over a few years, and I am super excited to see it all come to life.
Not much more to say other than you won't be missed on the road or on the track, in these gorgeous, fun pieces. I hope it's just the start to what we create together born from Daves passion for the two wheels, beautiful art and the comfy fun kit!
Check out the collection of Women's and Men's road jerseys and unisex MTB jerseys below featuring original artworks "All The Love" and "Saturday Sun."
Currently available for PREORDERS, shipping early March.
Shop The Collab