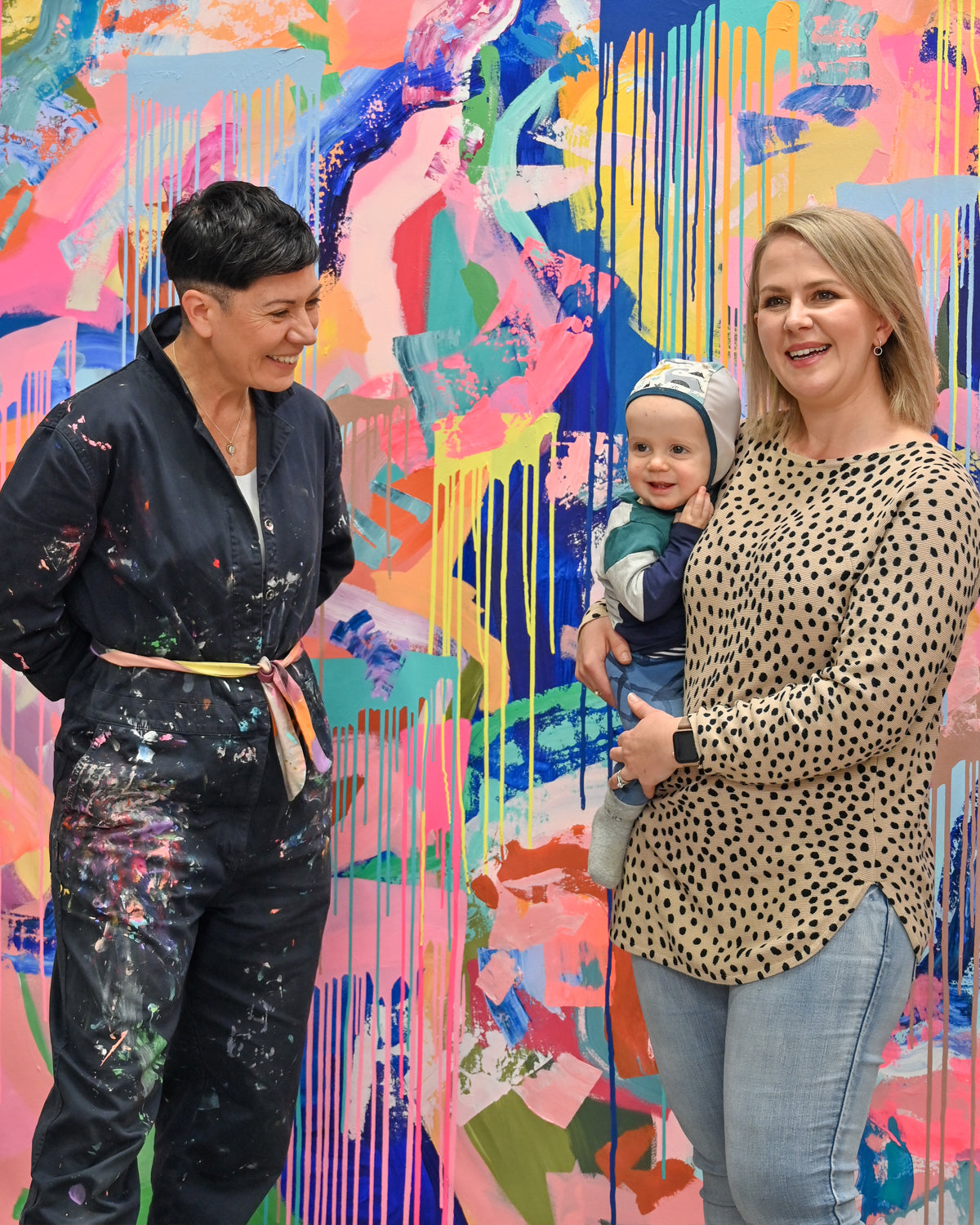 Can:Do 4Kids | Artwork Raffle 2021
I am so delighted to announce that I have partnered with Can:Do 4Kids for Loud Shirt Day again in 2021! I am hoping to raise funds to assist Can:Do 4Kids in providing their essential services to children who are "blind, deaf, have low vision, are hard of hearing, or have sensory needs," if you are in a position to, I would love for  you to purchase a raffle ticket for your chance to win my original artwork titled "Hand to Hold." (measures 950mm x 950mmm)


About The Artwork

"Hand to Hold" was painted with Can:Do 4Kids as a key inspiration, their stories of connection, advocacy and community told through abstract expression. This original piece of artwork is composed of colour, shapes, textures and marks signifying community, support, courage, resilience, pathways, skills and connection. With the composition as a whole, designed to spark joy and conversation.
About Can:Do 4Kids

Can:Do 4Kids "wants children, young people and their families to live life focused on what they CAN do by providing support to communicate better, connect easier, and live their best lives." Find out more about Can:Do 4Kids and the services that they so lovingly provide via their website.

Through partnering with this incredible, South Australian charity I have met so many wonderful people, from Ali and Bec and the team at Can:Do 4Kids, their clients Megan and Liam, our own community who's lives they've touched and changed. I have been truly inspired by Can:Do 4Kids' services and their dedication to transforming lives for the better.
Please see below for some behind the scenes images of the artwork coming to life and the day I connected with Megan, Liam, Bec and Ali to chat all things colour and Can:Do's mission and values.
How To get Involved
Our Raffle
If you are in the position to support Loud Shirt Day, I would love for you to purchase a ticket or two. Every dollar raised through this raffle will be donated directly to Can:Do 4Kids. Should you wish to learn more or donate to them directly, see their website for details here.


After you have purchased, raffle tickets will be held and managed by our customer experience team, if you have any questions at all please contact them here.
Raffle Closes: 12pm Wednesday the 20th of October
Raffle Winner Drawn: 10am Thursday the 21th of October, winner will be contacted via email.
Loud Shirt Day
If you would like to get loud this Loud Shirt Day, please register here.
Over the next three weeks, I would love for you to come by our gallery in Norwood to view the artwork in person, raffle tickets will also be available to purchase in store.
Thank you for your love and support!
With love,
Tiff
"Hand to Hold" Original Artwork Measures 950mm x 950mm, is framed in oak and ready for hanging.

Take a stickybeak into our our studio store, here in Norwood. Where we share the behind the scenes of our brand! x
Read more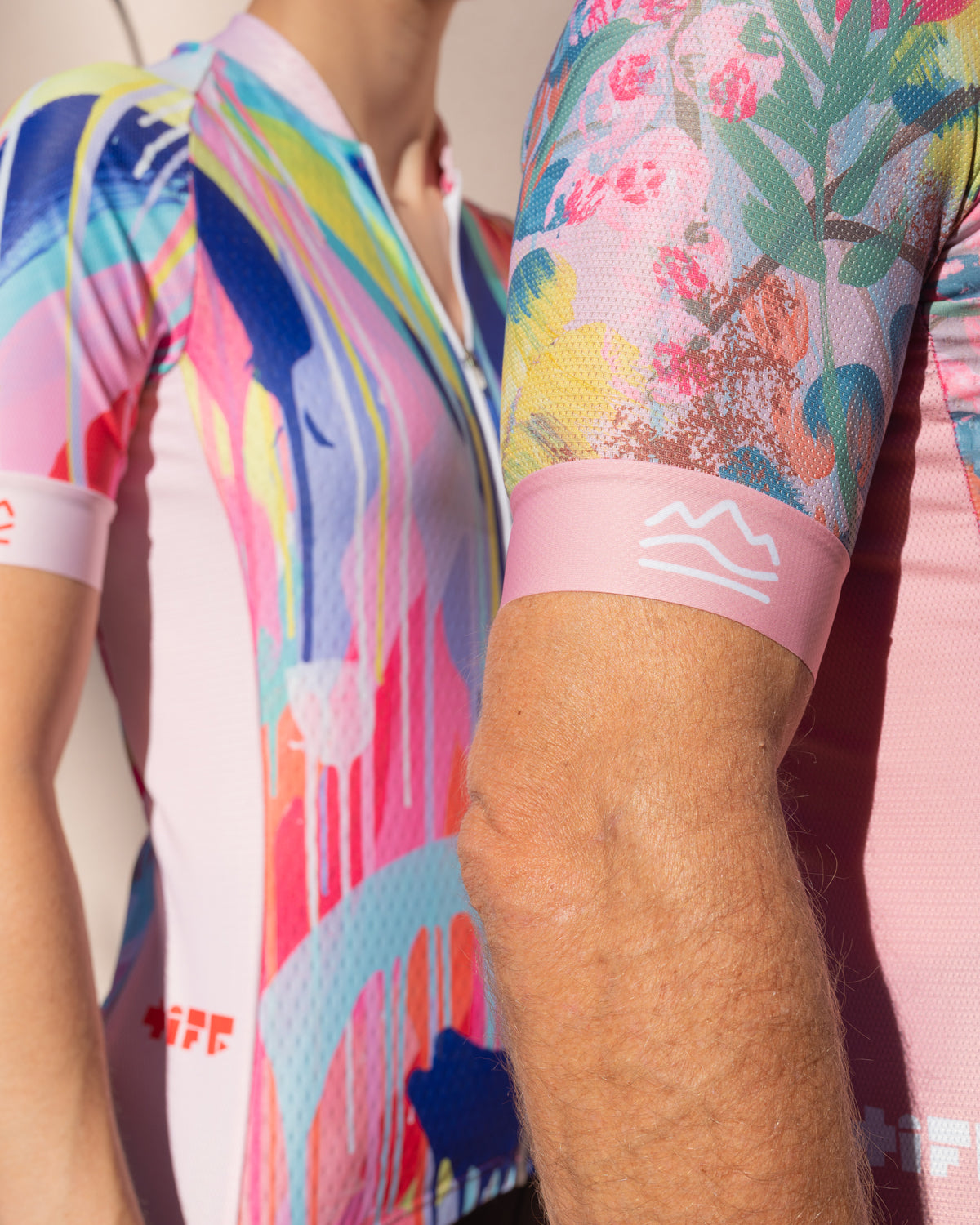 It was inevitable that one day Tiff designs would make it on bike kit! I met Dave a million years ago, well somewhere in the mid 80's back when BMX was king and so where weekends spent on a motocr...
Read more