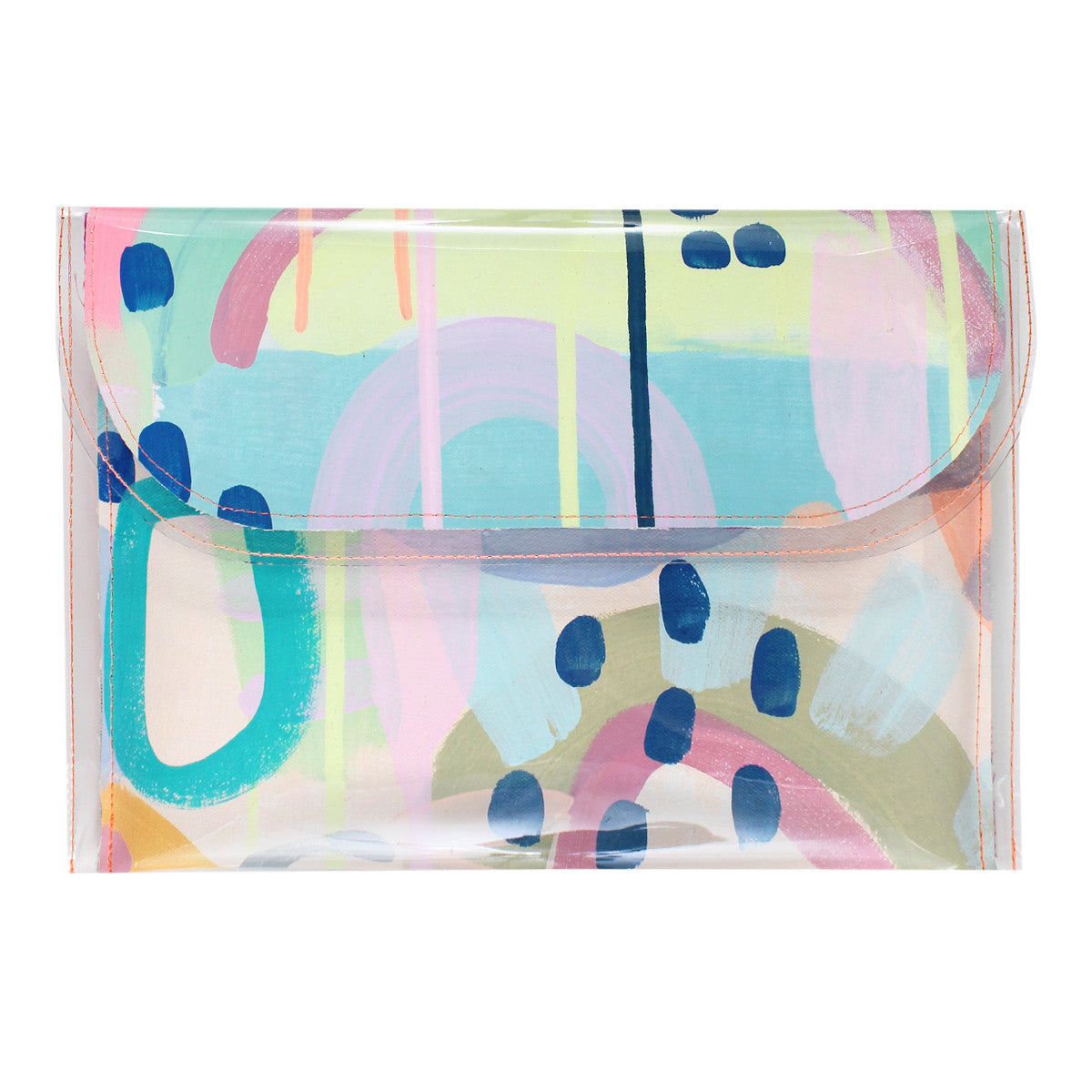 Probably our favourite thing about the products we make is that every single piece is completely unique - you will never find two clutches with the exact same detailing. This can make them quite personal... you might be drawn to the colours on the front of one bag but not another, even with two clutches from the same design. 
Here are a couple of pictures of Tiff painting a canvas, showing how designs can develop over a few hours or days, then become the finished product. Our process is a lot of fun and we love keeping everything made locally. When we are painting a full canvas, we can never really tell what the completed bags will look like until they are cut up and folded over - it's always an awesome surprise to see how the colours, shapes and details emerge differently on each finished piece. The clutches from this painting are titled '
Dream Big
'.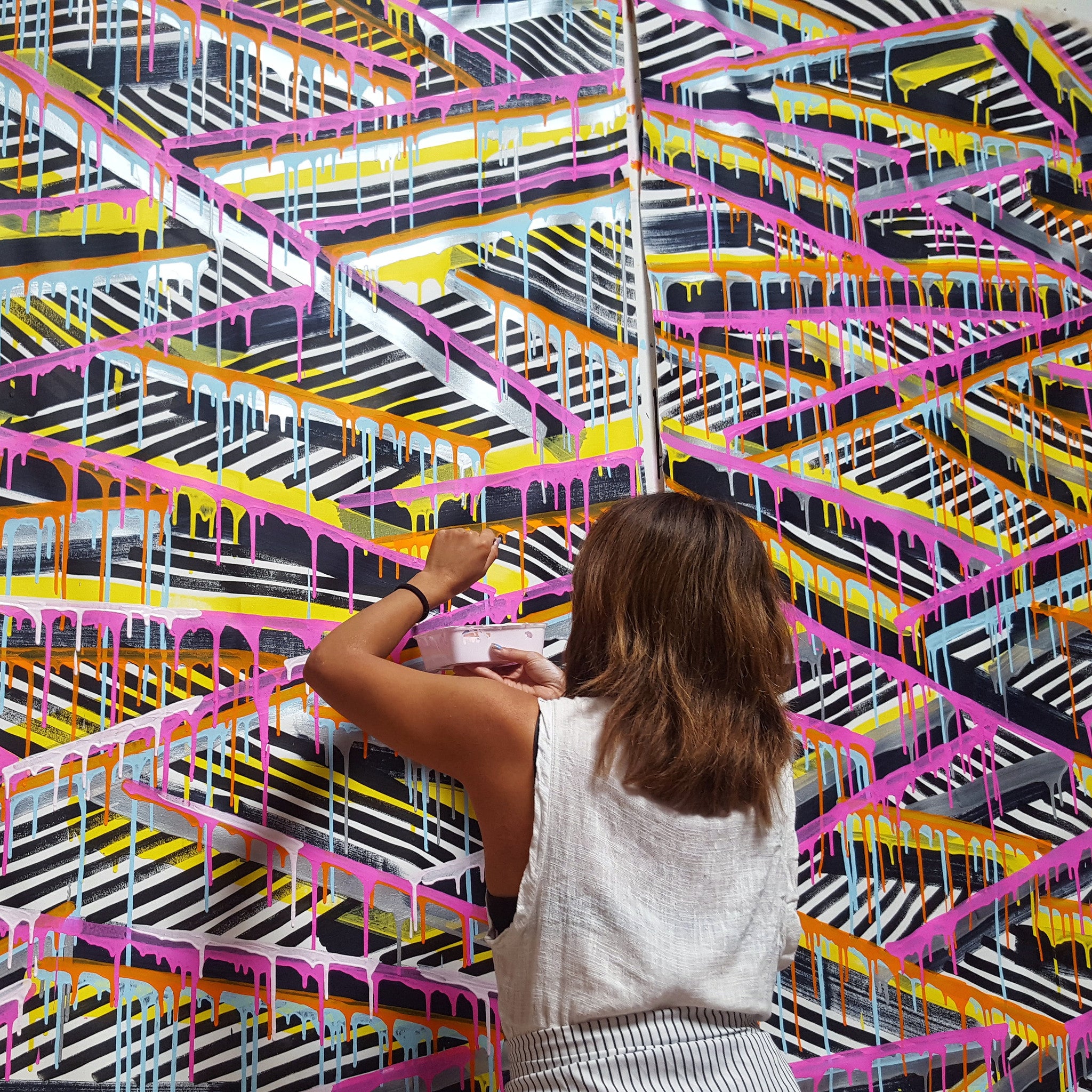 Today is International Women's Day! We have a fantastic team of babes who work as part of our design/creative and online team to make the magic happen - we are all grateful every day for the passio...
Read more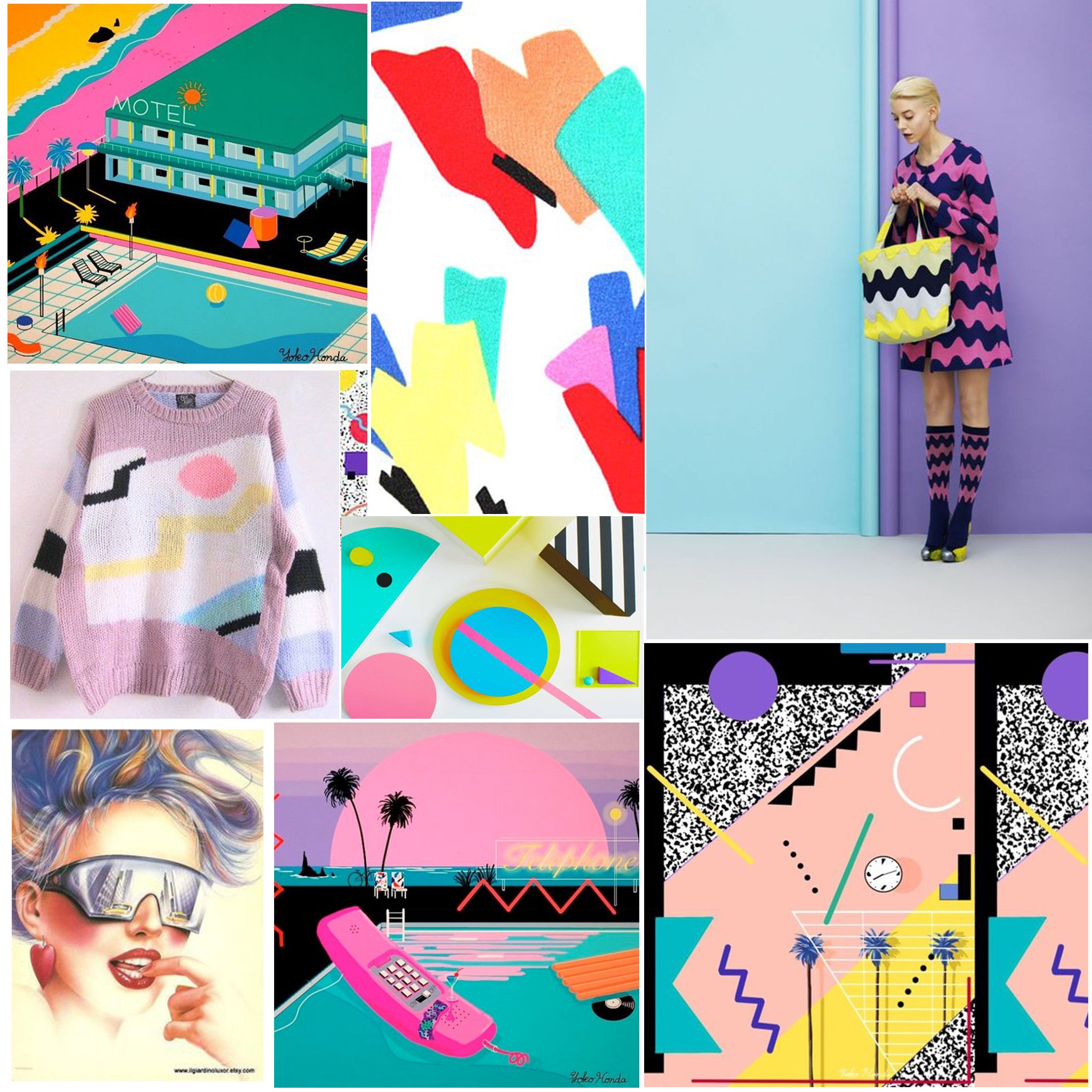 We LOVE the 80s. Tiff grew up in the 80s, which partly contributes to her love of bright contrasting colours and shapes! A whole string of our designs at the moment have been reflecting the fun tha...
Read more