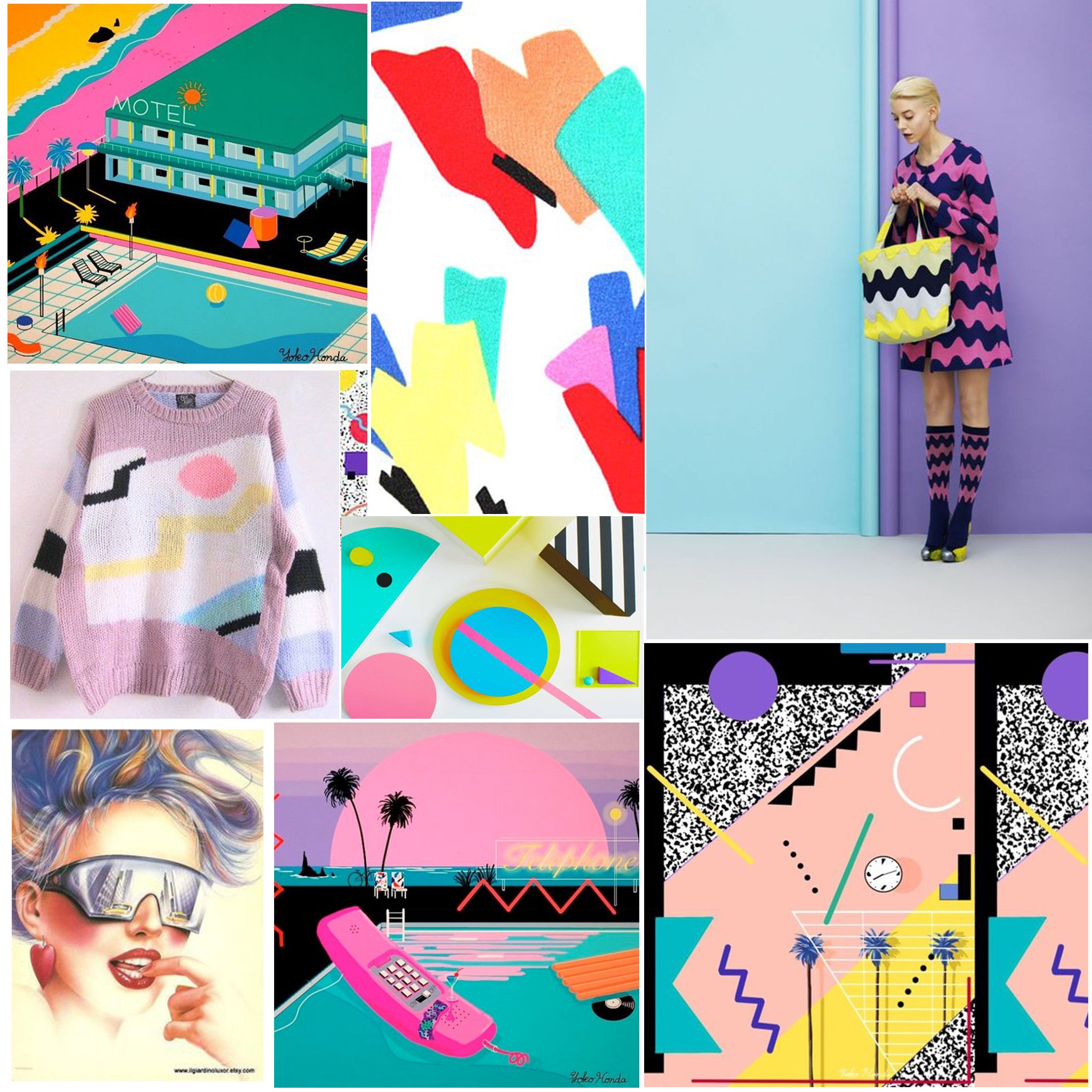 We LOVE the 80s. Tiff grew up in the 80s, which partly contributes to her love of bright contrasting colours and shapes! A whole string of our designs at the moment have been reflecting the fun that pours out of the art, fashion and design from this distinctive era.

We come up with ideas for our paintings from everything in our lives - anything from people we meet, colours of walls, paint colours, street art, fabrics & materials, history, culture, or new & vintage design we see or find online. We usually have a design meeting to discuss our current inspirations and decide which colour palettes to explore. We aim to keep our designs as fresh as the prince of Bel-Air! Our studio is totally scattered with pictures we love, to help build a wall of colourful energy and ideas. 

Here is a fab mood board with a couple of 80s design themed pictures and colour palettes, and below are the finished Tiff bags and paintings that have recently come into fruition. TUBULAR, DUDE!


 Bags from Romi's poppin' new design are coming soon! xx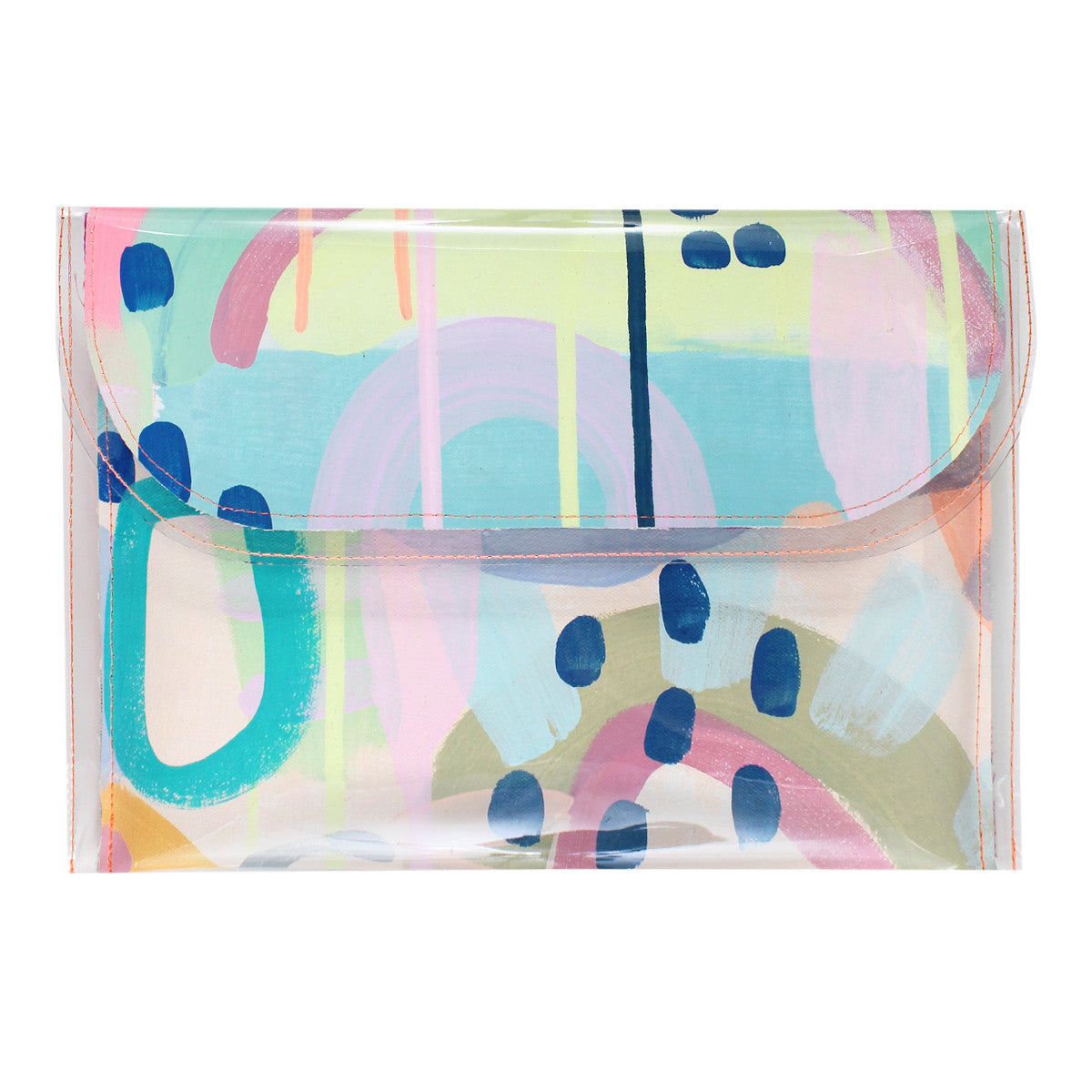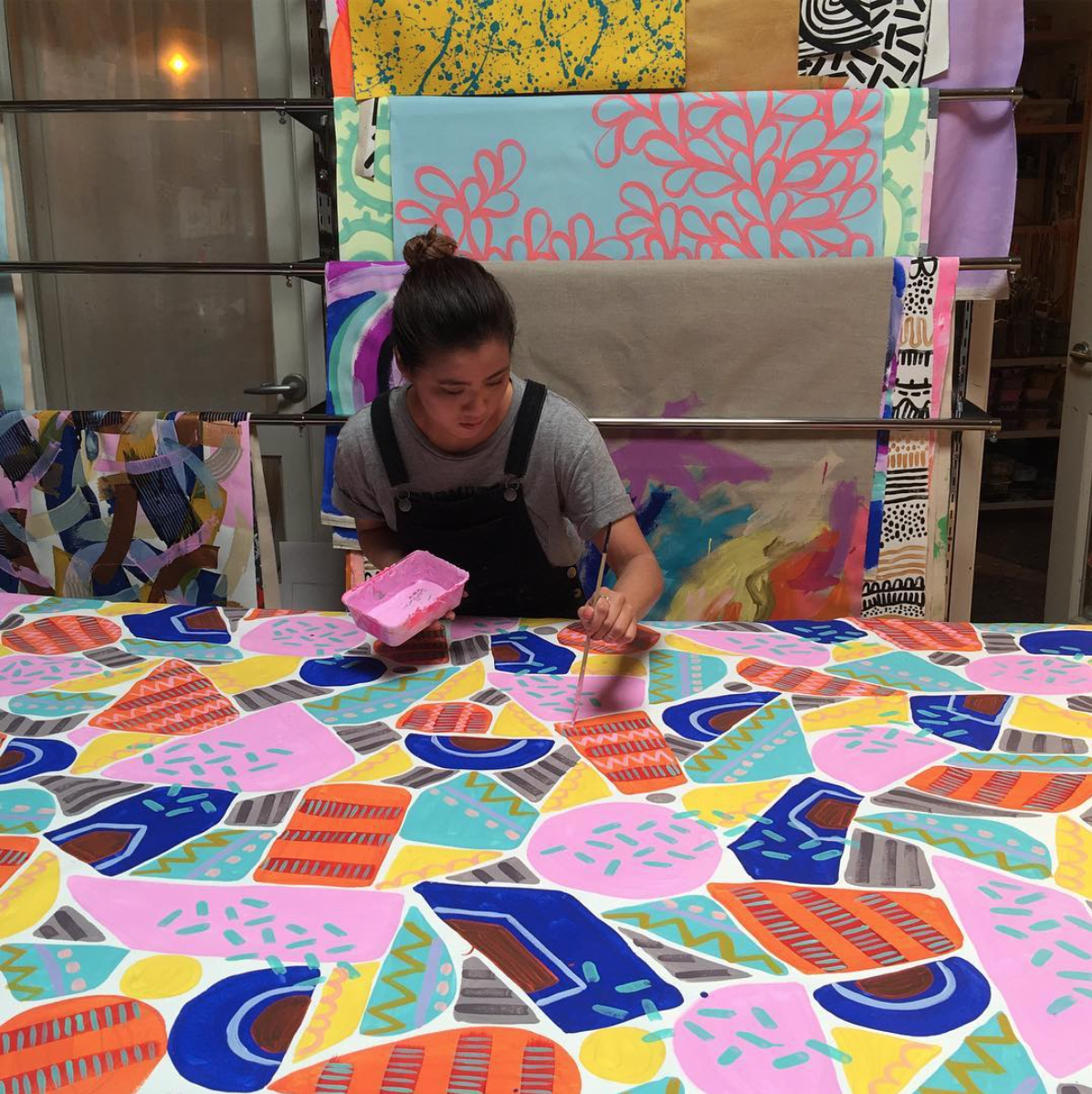 Often we all feel pretty grateful and lucky that we a get to paint, make, cut, sew, design and create for our jobs each day. All of us in the Tiff Team have different personality types, but somethi...
Read more