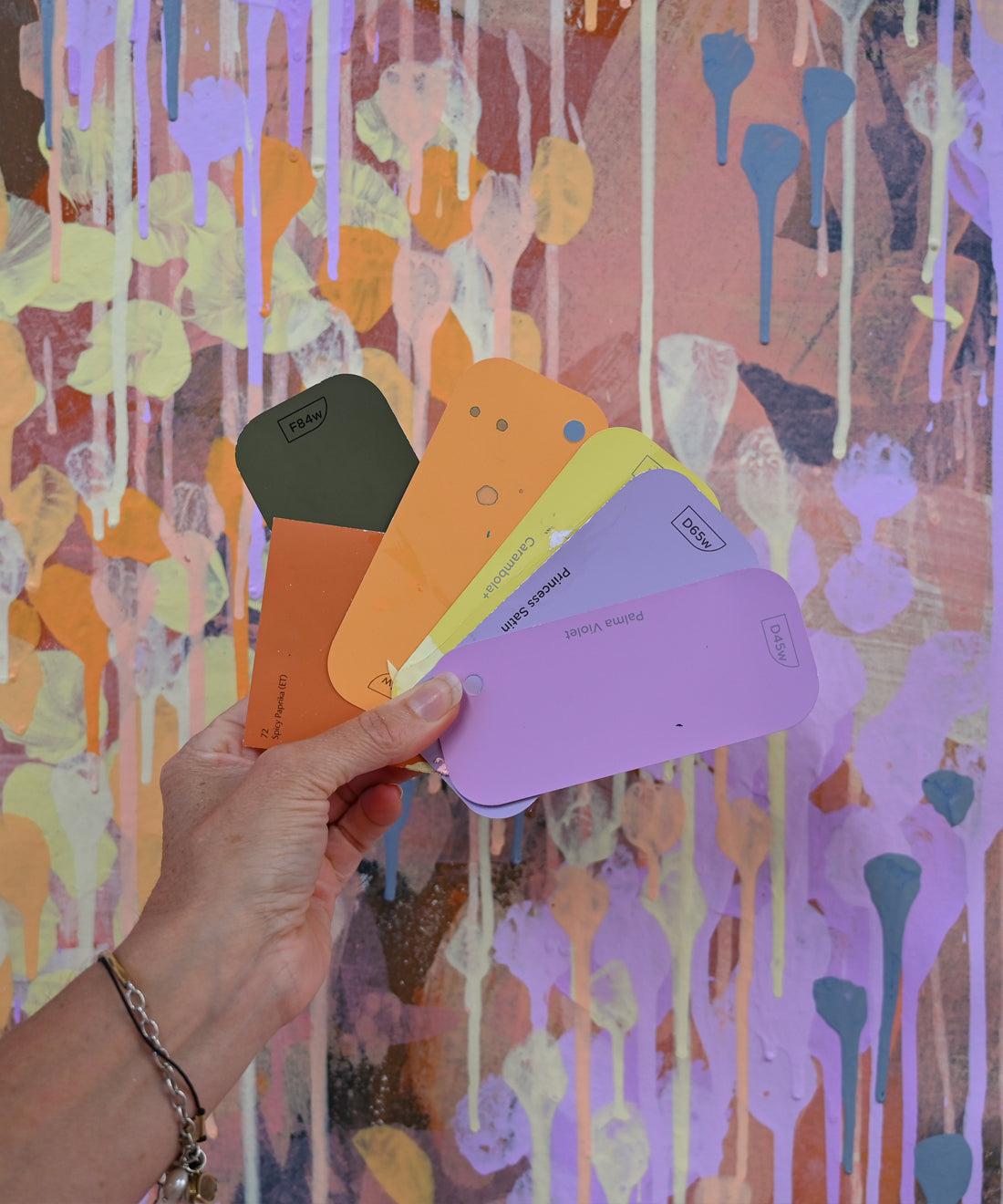 Palette Perfection | Lemon & Lilac
Colour is my everyday, I wake up thinking about it, the days unfold according to it and I find a constant happiness working with it. And best of all it is here to share. 
As a team, week by week we experiment with colour, often finding ourselves hero-ing two or three that we find ourselves using in most if not all canvases we bring to life that week. 
So instead of keeping the magic to ourselves, I've decided to take a deep dive into our processes, and inspirations… and share how they manifest themselves into a canvas… And life outside the studio.
This week… Lemon and Lilac. 
Like the sky at dusk and dawn, yellow and purple feels like a natural pairing. Placing the two side by side has a way of creating contrast and balance, simultaneously. I always find myself balancing warm and cool hues to create depth or balance within a piece. The Lilac provides a gentle base for ever so playful yellow, they perfectly compliment each other. As I'm sure you colour lovers know too well, colour theory expresses that to find the perfectly complimentary colour, simply look for the opposite colour on the colour wheel, or on either side. It's funny how intuitive this process becomes, I never really give it too much thought and often, retrospectively find myself following the patterns of colour theory or psychology after laying down the paints. How about you? Do you think about it when styling a room, an outfit or planning a painting? Or do you let it happen naturally?
For the week, Lily and I both worked with yellow and Lilac to bring to life two canvases. Here's a little behind the scenes look of the canvases coming to life...
 "Ease My Mind" and "Lavender Fields" can now be shopped here (whilst they last.)  
The colours I use during the hours in my studio often find their way into my life outside of the studio. Often consciously, but more often, subconsciously, I think. They become the things I love, admire and purchase. So we've created a little edit of my-favourite-things from Australian and New Zealand designed brands. I'm also a big believer in gifting edits all year round, so you can shop these too!
I would love for you to share with me your favourite lemon and lilac pieces… Or how you have used the colours in an outfit, painting, home etc. Drop them below in the comments or tag me (@tiffmanuell) on Insta.
With love,
Tiff x
1. Dinosaur Designs Large Resin Offering Vase  2. Castle and Things Happy Check Pillowcase 3. Prudence Demarchi It's Like That Print 4. Sage and Clare Linen Quilt Cover in Lilac 5. Ottolenghi SIMPLE by Yotam Ottolenghi 6. Middle Kingdom Ribbed Bottle in Lemon 7. Thomas Maxam Yellow Abomination Makers Mrkt 8. Dowel Jones Sister Chair
1. Dear Dylan Ribbed Bralette and Thong in Lilac Haze 2. The Wolf Gang Safi Linen Cut Out Dress in Lilac 3. Concrete Jellyfish petal & pearl hoop in lavender & peach 4. Tiff Manuell Classic Tote in Ease My Mind 5. Steele The Label Camille Dress 6. Gorman Jane Sling Back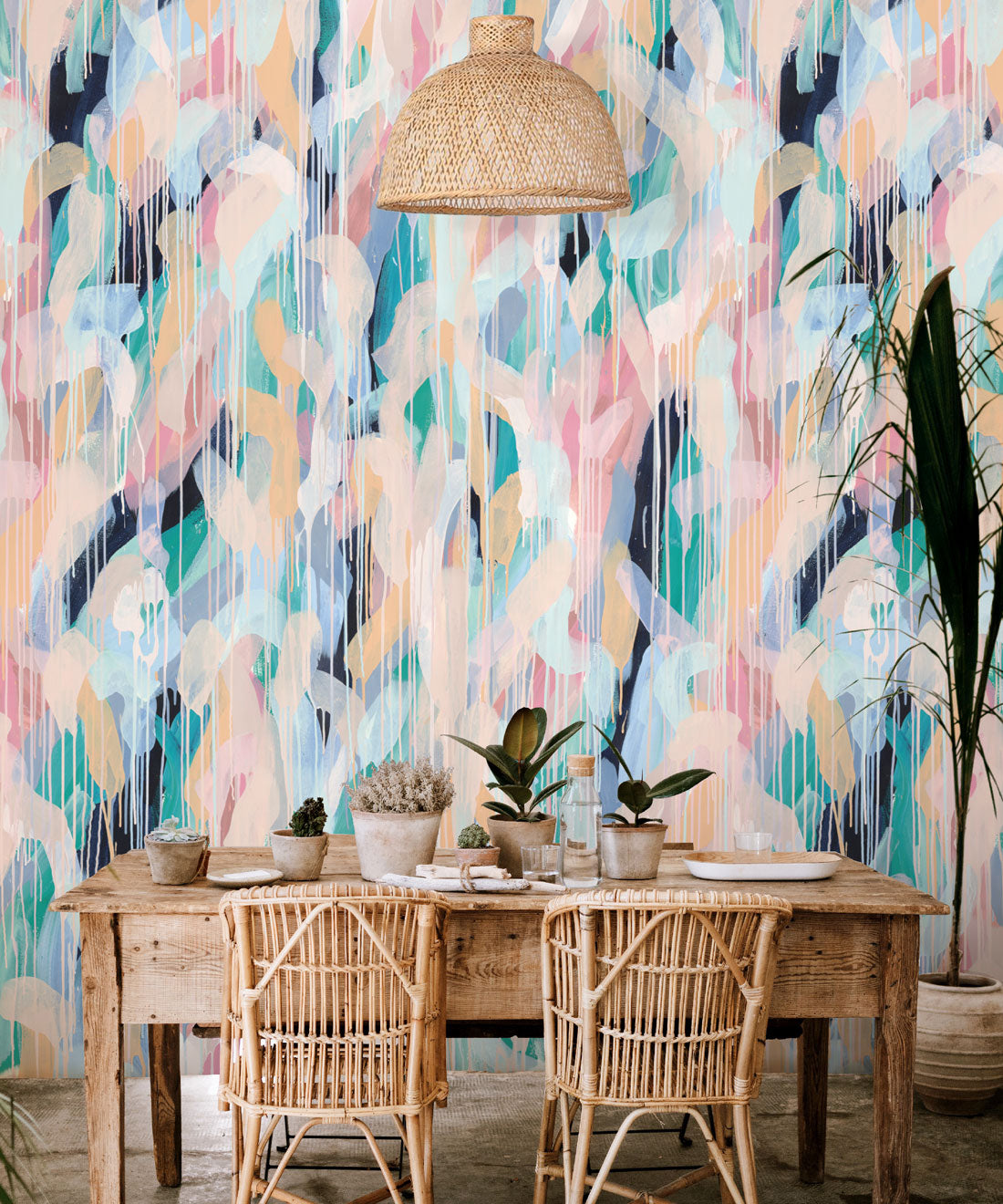 A Collaboration Between Two Australian Brands, Championing Colour and Creativity.
Read more
Take a stickybeak into our our studio store, here in Norwood. Where we share the behind the scenes of our brand! x
Read more