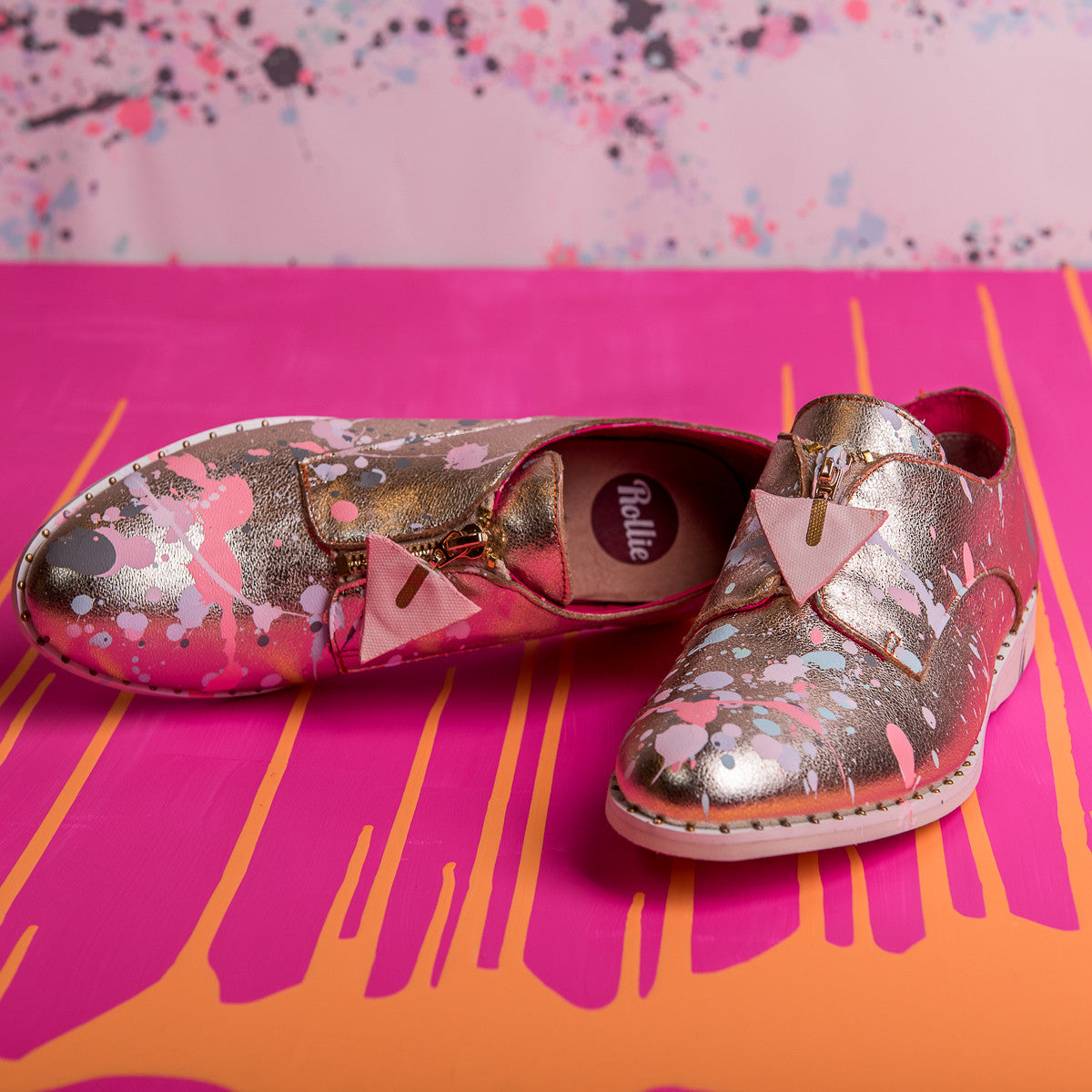 This week we've announced some suuuuper exciting news for everyone who loves some colour in their step… we are collaborating with Melbourne-based footwear trend-setter Rollie Shoes for a new and colourful collection!

As fellow lovers of all things bright and beautiful, we jumped at the chance to collab with Rollie in designing a limited edition, hand-painted range of shoes. The paint-splattered shoes came about as a fun interpretation of the gold clogs Tiff wears to paint in every day, which have become splattered with colour over the years. The collab features three exclusive Rollie styles, two of which have been hand painted by Tiff herself! 

Tiff's favourite part about working with Rollie was their attention to detail. Vince from Rollie spent a lot of time with Tiff making sure the core elements of our Tiff clutches were worked into the much loved Rollie shoe styles. Our magenta lining, fluoro stitching and triangle attachments all make an appearance in these gorgeous shoes. We are excited to be launching two different styles of splatter-painted shoe, 'Gelati Shake' for the pastel lovers, and 'Pennies From Heaven' for the bold. 'Save the Date' features beautiful creamy leather with a printed pastel Tiff painting as the triangle closure.
These babies are ready to be rocked with tights in winter, with dresses in spring and with denim shorts in summer! Our release date is officially Tuesday 1
st
August – that's 3 DAYS AWAY. We can't stress enough how limited this range is, so if you're keen as beans for some rainbow feet, join the waitlist
here
to ensure you're reminded on the day. 
Save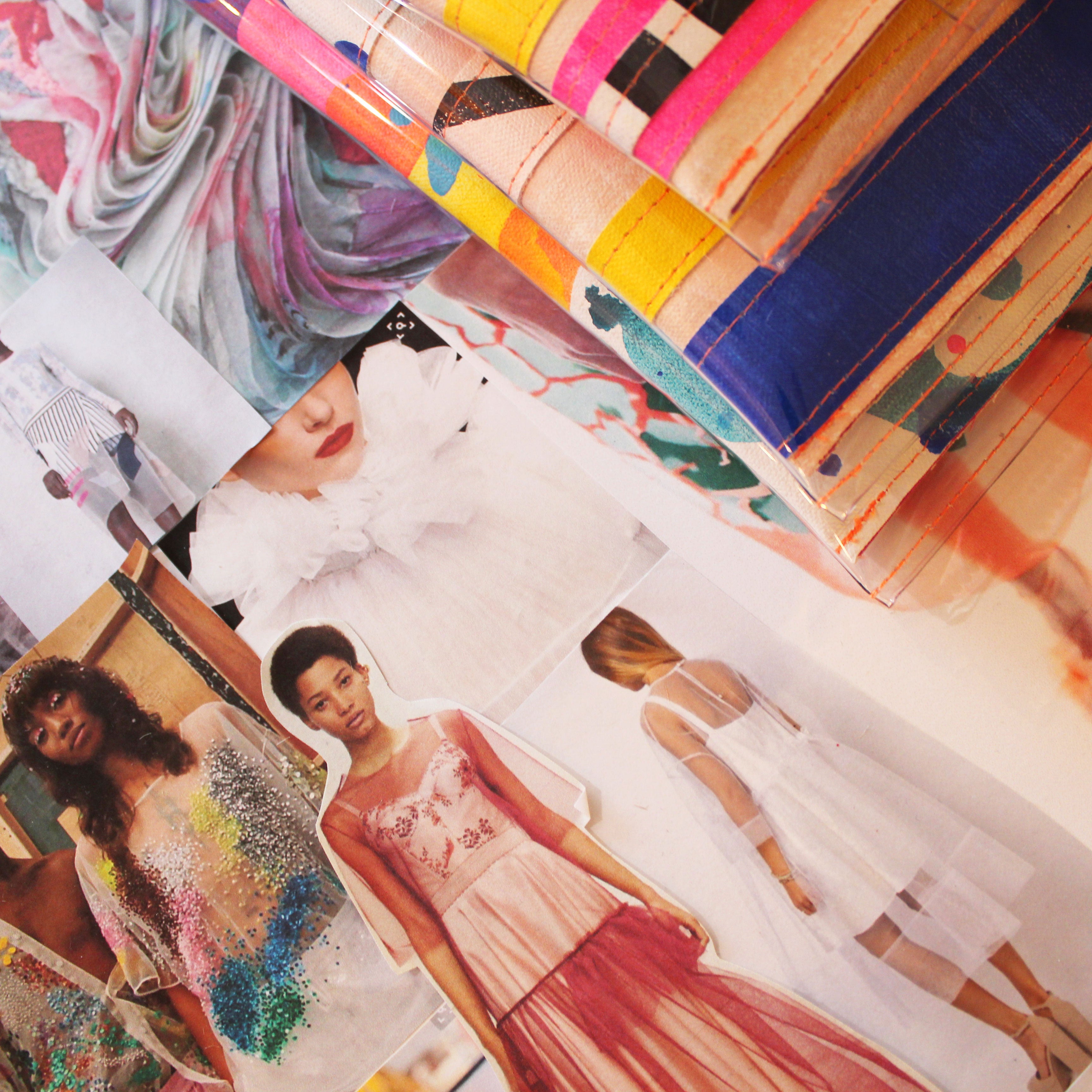 July is upon us, and it's this time of year where things start to get serious for us.... and in 2017 even more so, as we have a number of exciting new projects we are working steadily on. One will ...
Read more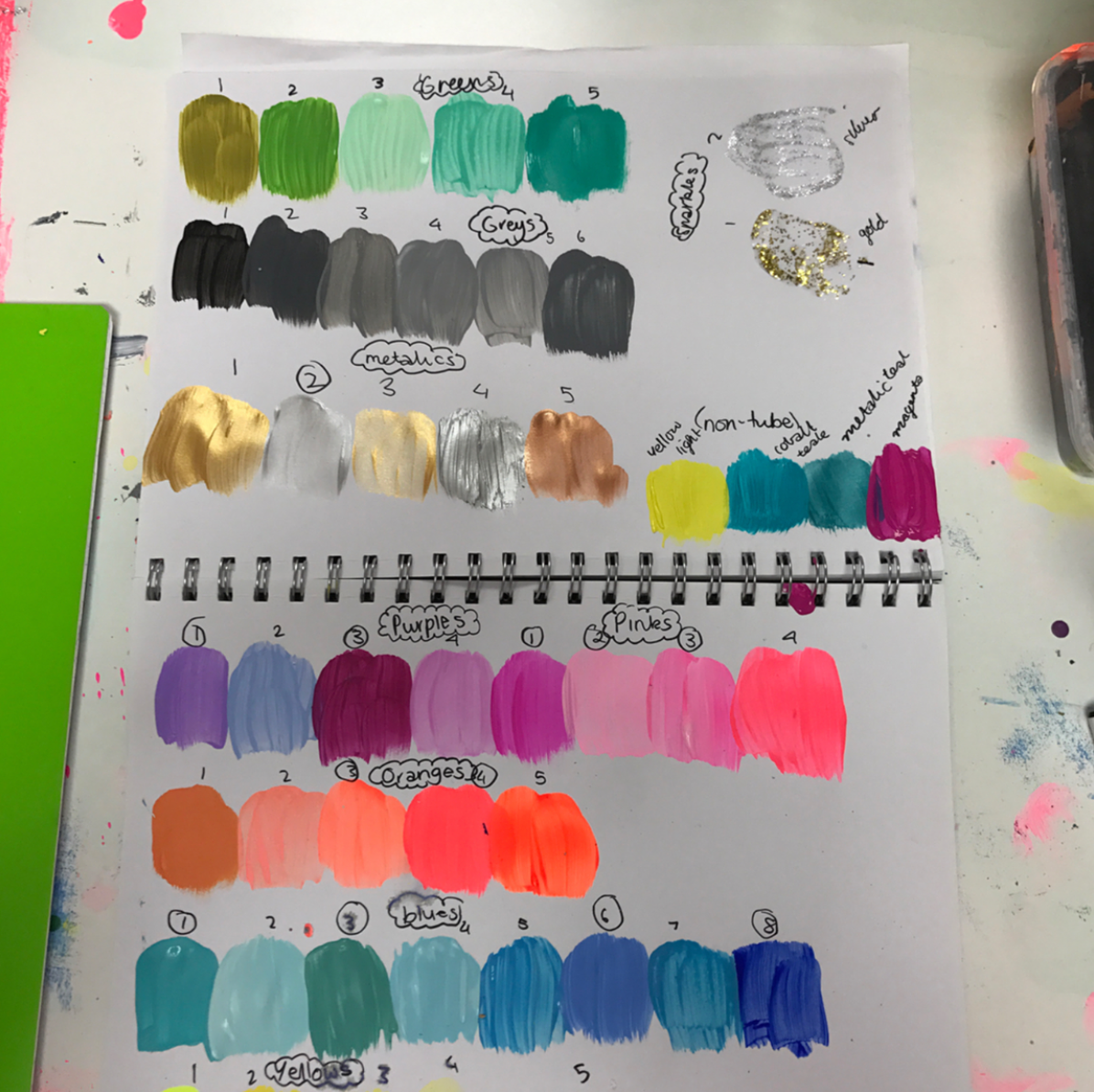 We take on a small number of work experience students each year, from secondary school, TAFE and university. It can be a big undertaking in the sense that there is a lot to plan and we need to stru...
Read more