An explosion of harmonious colours, this is about playing with the application of colour and paint without planning, a study of how colours sit side by side and layer over each other. The depth of the navy gives the focal points to the other softer but quirky colours. Rust and lilac, olive green and peach, pale blue and watermelon, so many beautiful colours finding themselves happily side by side. So many brush strokes to study and delve into. 
We would love to see how you style your Tiff Manuell x Milton and King Wallpaper, please share your photos with us on Instagram by tagging @tiffmanuell and @miltonandking or via email. Happy Wallpapering! Xxx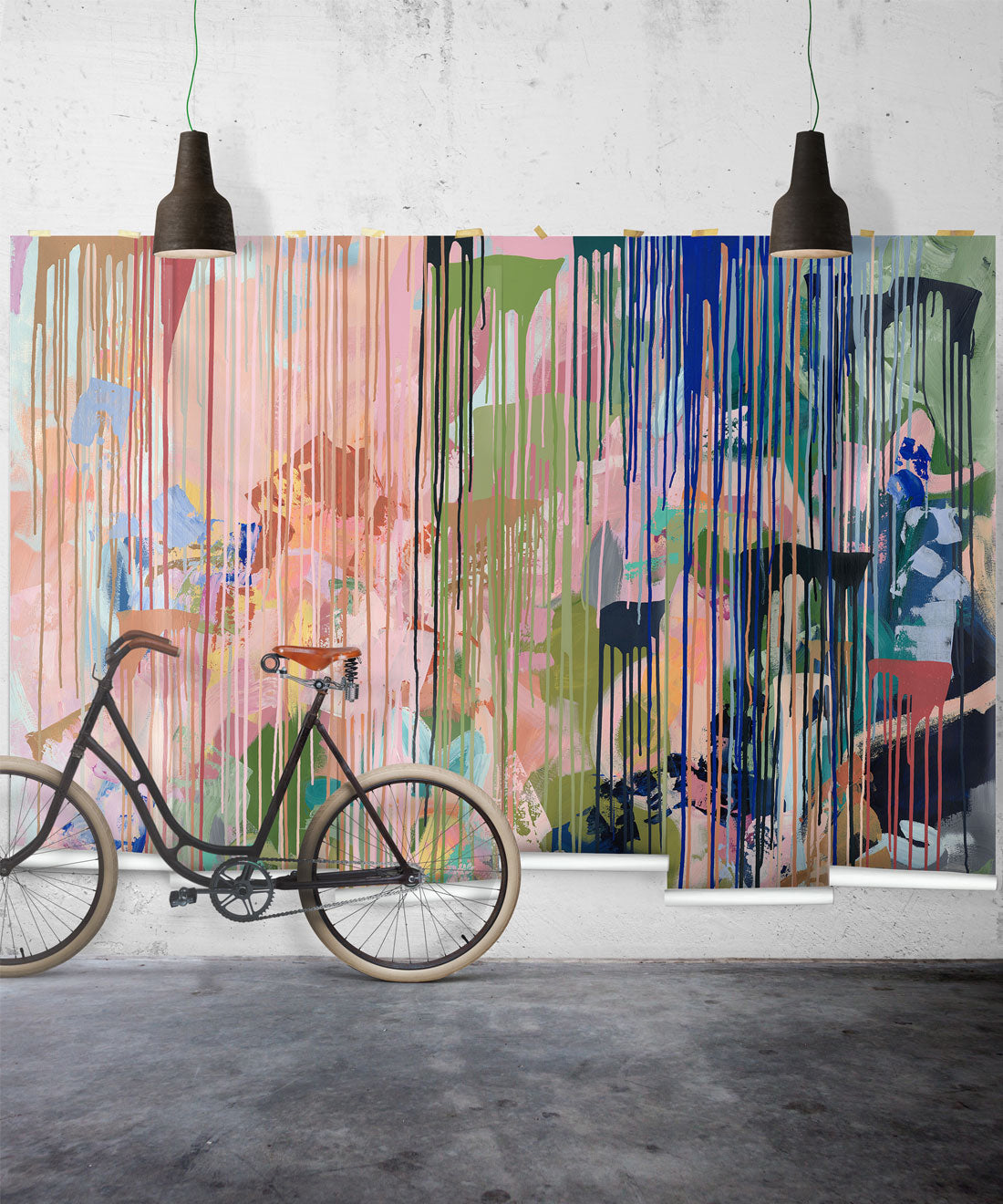 This big beauty is a study of nature's colours and how we draw energy from being surrounded by natural landscapes.
Read more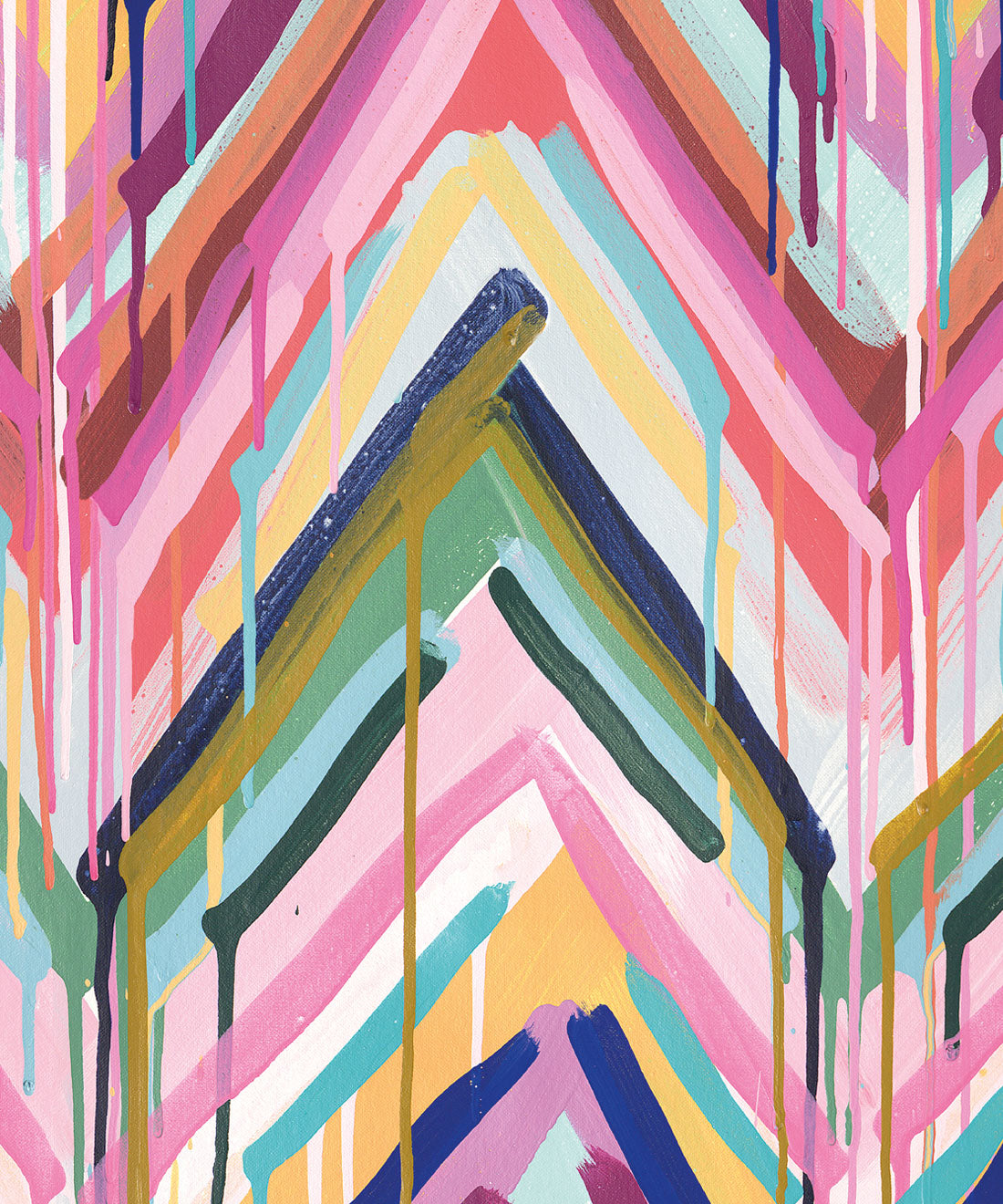 This chevron design is about having fun.  Following a graphic formation, but painting it with loose abandon.
Read more