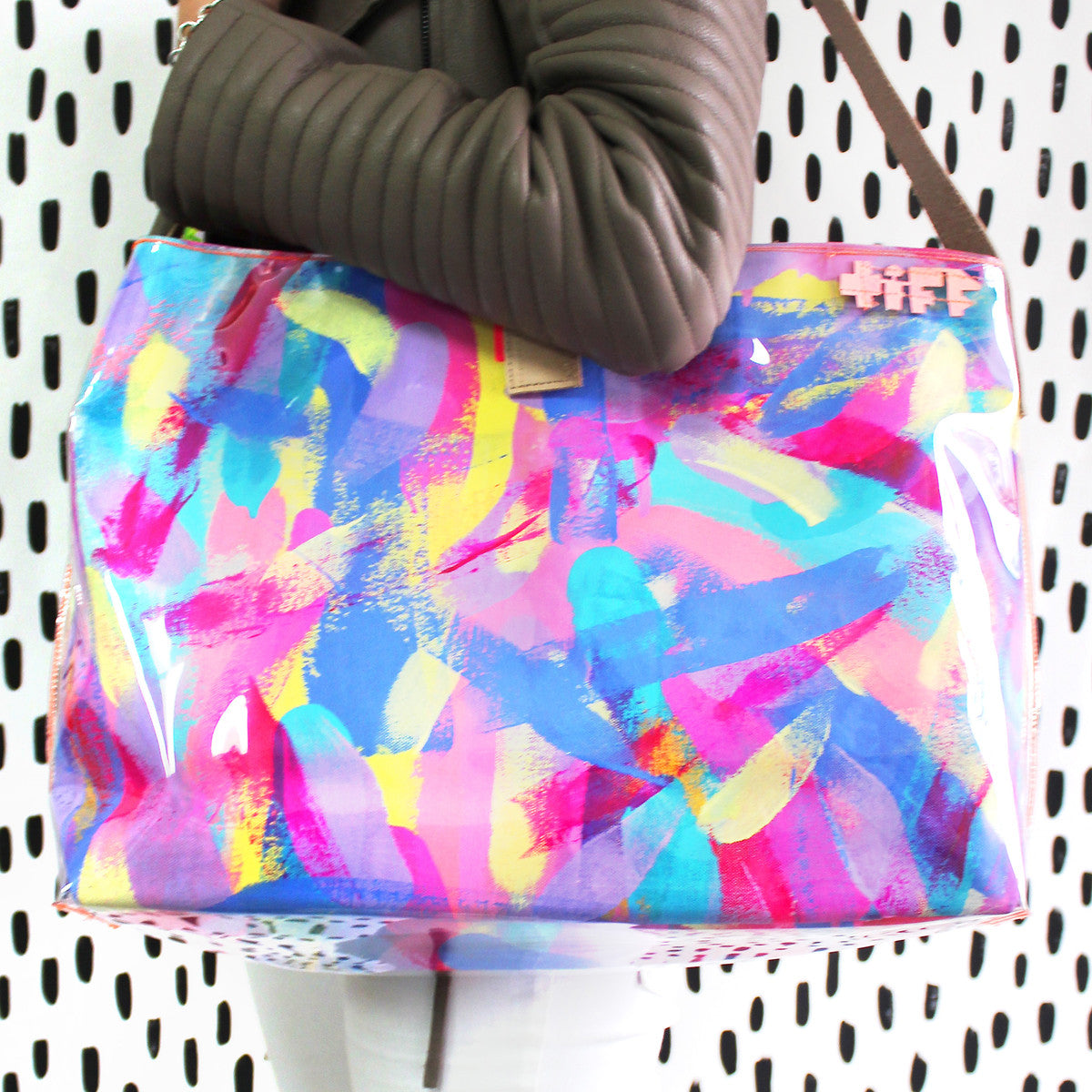 It's always exciting introducing new products! The months and time we spend on getting the pattern, materials and construction perfect are always worth it. The brand new Bucket Bag is our answer to the endless 'Fashion or Function' dilemma - and we have to say we're proud of it.
So many of our lovely customers who come through our studio doors have super busy lives - whether it's a baby on their arm or they've just finished a gym session, are heading off to uni with a pile of books, or are on a quick break from work. These ladies are the inspiration for the Bucket Bag, especially the Mums who are often faced with less than fashionable choices when it comes to baby bags! 

While it's definitely great for all the millions of things you need for looking after a tiny human (why do they need so much stuff!?), this bag will also fit your gym gear, water bottle (or wine bottle!), art supplies, makeup kit, work clothes, yoga mat, camera + lenses – the choice is yours. It's the first Tiff bag to include a leather and velcro closure, as well as a leather strap, three large pockets for items, a bottle holder and a new spacious interior style. Have a peek!