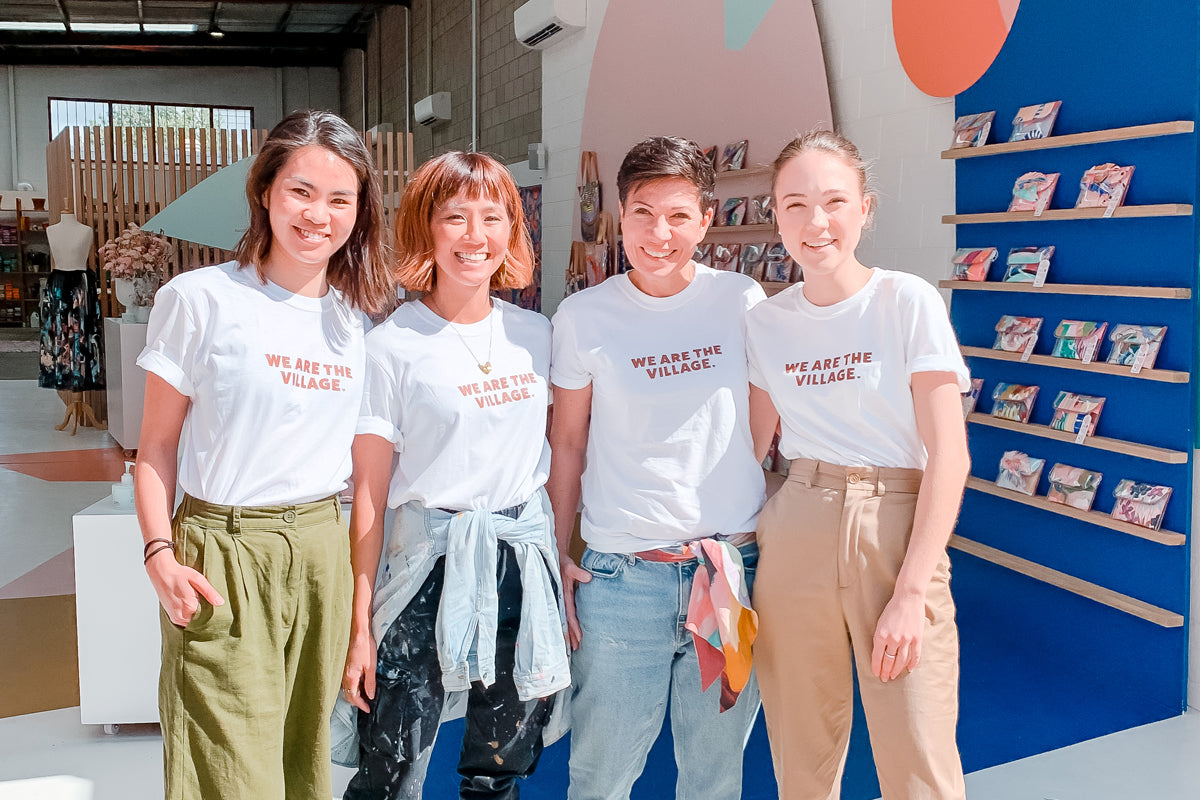 *The Village Co T-Shirts Are No Longer Available via Our Online Store. Should you like to support The Village Co, Please purchase a T Shirt Directly via their Online Store Here. *
From The Village Co
"The Village Co. is a not-for-profit organisation passionate about seeing all South Australian new mothers, regardless of their background or disadvantage, embraced and supported as they begin the life-changing journey of motherhood."
When the gorgeous Charlotte from
Kiddo Magazine
approached us with the awe-inspiring story of Steph from
The Village Co
, we just knew we had to help in any way we could.
Although many of us can look at our own experiences and remember the early days of motherhood being a special time with a support network and the necessities required to keep us and our babes warm, fed and safe. The harsh reality is that not all women have this kind of network and supplies to lean on. In fact, many women in SA go to give birth without any possessions to their names, let alone the love and support of others when they arrive home with their special newborn.
This is where Steph and
The Village Co
have come in to lend a helping hand, The Village Co is a not-for-profit organisation with the founding principle to support South Australian mothers doing it tough. They seek to ease struggling women's transition to Motherhood by gifting essential and practical items for both the Mum and baby.
WHAT THEY DO
Through donations,
The Village Co
curate, assemble and distribute bags full of essential items to vulnerable and at-risk perinatal women through Hospitals and community care centres, with the hope that this gift will give them the ability to address the basic needs of their precious newborn and themselves. Please see their website for a specific breakdown of the two types of bags, drop off locations and services.
HOW TO GET INVOLVED
From today onwards you can purchase a t-shirt from our online store, Norwood studio store or from The Village Co directly.

The adult tees are available in four different sizes and retail for $35AUD, the kids tees are available in five different sizes and retail for $30AUD. All proceeds from the sale will go directly to The Village Co and flows on to assist struggling new, South Australian Mums. These vital finds are needed to help provide them with the fundamental supplies, essential on the early days of parenthood. The more T-shirts we sell, the more money we raise, the more support we can give!

Money raised goes directly towards new mums in Adelaide doing it tough and without access to vital supplies for themselves or their babies. We would love for you to head over to The Village Co website to discover their story and how you can get involved if you would like to donate directly.

No woman should be without a village.

Thank you for your big hearts, your support for this cause means the world to us!

Big Love,

Tiff and team xx

@the_village_co         @kiddomag         #wearethevillage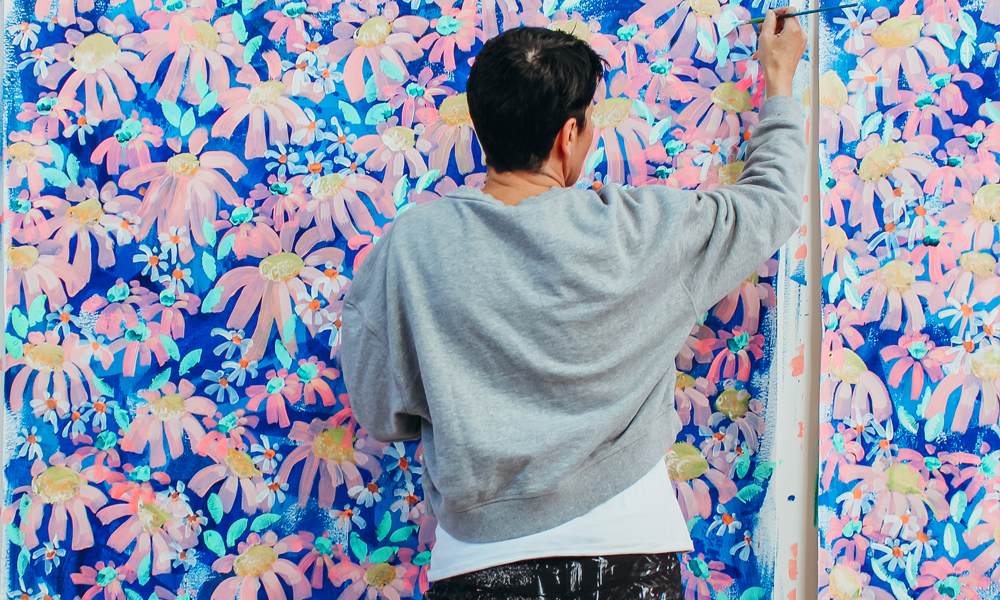 She Loves Me is a fresh, feminine and joyful design. Read on for a behind the scenes look into the layers featured in the painting and to find more about our creative process... x
Read more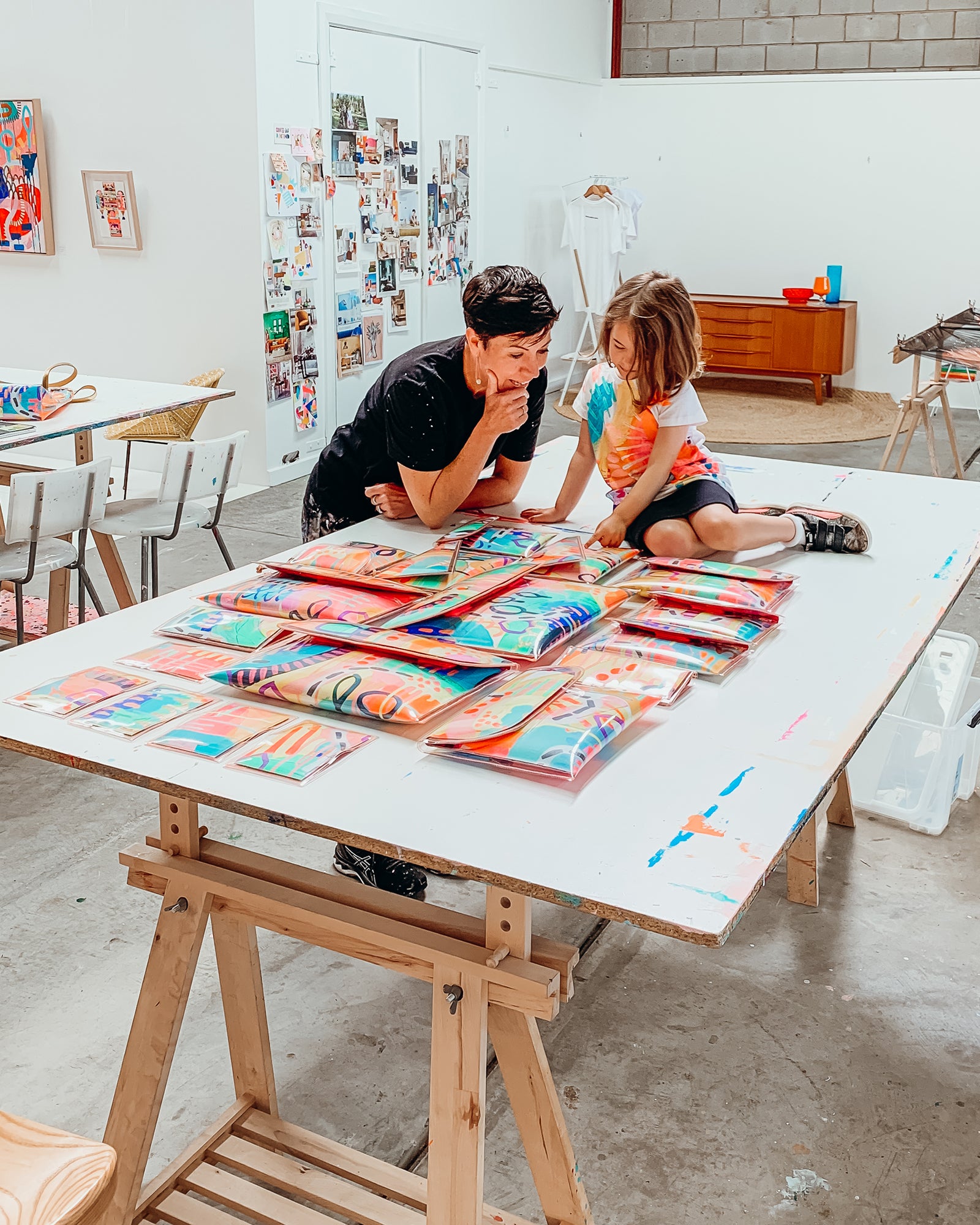 We are pleased to introduce you to our latest passion project, a fundraising effort for Can:do 4Kids. This idea was born from a mutual love for colour! With Loud Shirt day just around the corner, w...
Read more