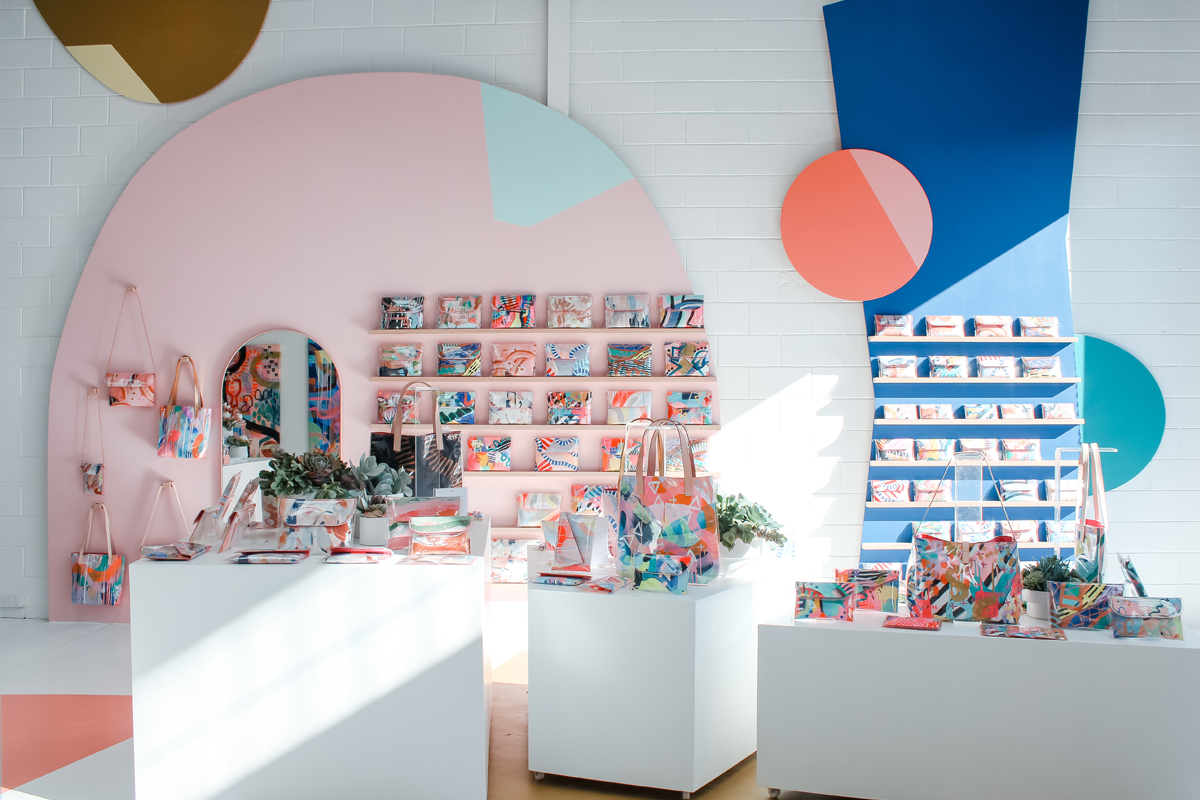 WELCOME TO 10A KING STREET
Hello readers, Oh My Gosh! We're In! And we're Open! What has felt like a marathon effort has finally come together and we're feeling rather excited about it!
Located at 10A King Street, Norwood, SA, 5067 my dream working studio/ retail store has come to life! We'll be open Mon-Fri: 11am-4pm and 11am-2pm on Saturdays.

From the first early days of designing and making the bags I discovered how people loved to come into our tiny studio and see the paintings taking place on the walls and the products come to life. I was always taken by the excitement and happiness that our humble little studio inspired in individuals. I soon realised how important it is to share the experience of creating with you. Allowing you behind the scenes of Tiff Manuell has become a part of my brand, being transparent about how simple, intimate, hands-on and unique our processes are and bespoke our business is, is something I have always and will forever treasure.

When I opened our little studio in Unley, for the first time I was interacting directly with kind and lovely people who were engaged and interested. I'm now equal parts obsessed with not only creating the bags but seeing you find your dream piece, the one you connect with! I paint for myself as a guilty pleasure but seeing the emotional attachment that it created with people became the extra magic. I realised that everyone has their own sense of attraction to colour and pattern and how it can visibly move and empower them, how it alters their feelings and the glee they feel when they receive compliments on their piece.  

So the King Street Studio was yes, a dream. We just needed space, we had outgrown our little studio years ago and we were falling over each other! I knew that we needed a space that could foster new ideas and create a more artistic shopping experience, where our followers, customers and anyone really could happily immerse themselves in a more comfortable space and still be able to interact with our creative processes. This old warehouse had plenty of natural light and was just one big blank canvas that I could work with. There were no real interior plans in my head until I stepped into the space.

We signed the lease early in the year AND the Covid Isolation became a reality. My Hubby and I decided the project had to be ours alone, rather than bring the workmen in and the associated trades we would handle it ourselves. I think given that reality we had more creative freedom to make it up as we went... Possibly the biggest blessing in disguise!
My favourite part of this new space is the big illusive roller door... When you are on King Street looking at the warehouse I don't think you would know what lies behind... Open the hidden pink door and with one glance you can see the product sitting pretty, just proud of the studio where all of the behind the scenes happens to bring the pieces to life! The Art Of Handmade!
All I hoped to create was an inspiring, playful space that fosters creativity and encourages individuality... A space that highlights the handmade nature of the product! And fingers crossed we have done just that!

Now the building and renovations are done I just want to get back to painting and making. I can't wait to see if this space truly does encourage new creativity!

This is a studio we've designed for YOU to explore and enjoy so if you're in Radelaide I would just love for you to come by and say hi and explore the collection of latest bags, artwork and the behind the scenes of the brand...
If you can't make it in! Don't worry, you take a quick look inside, below...

With lots of love, 

Tiff xxx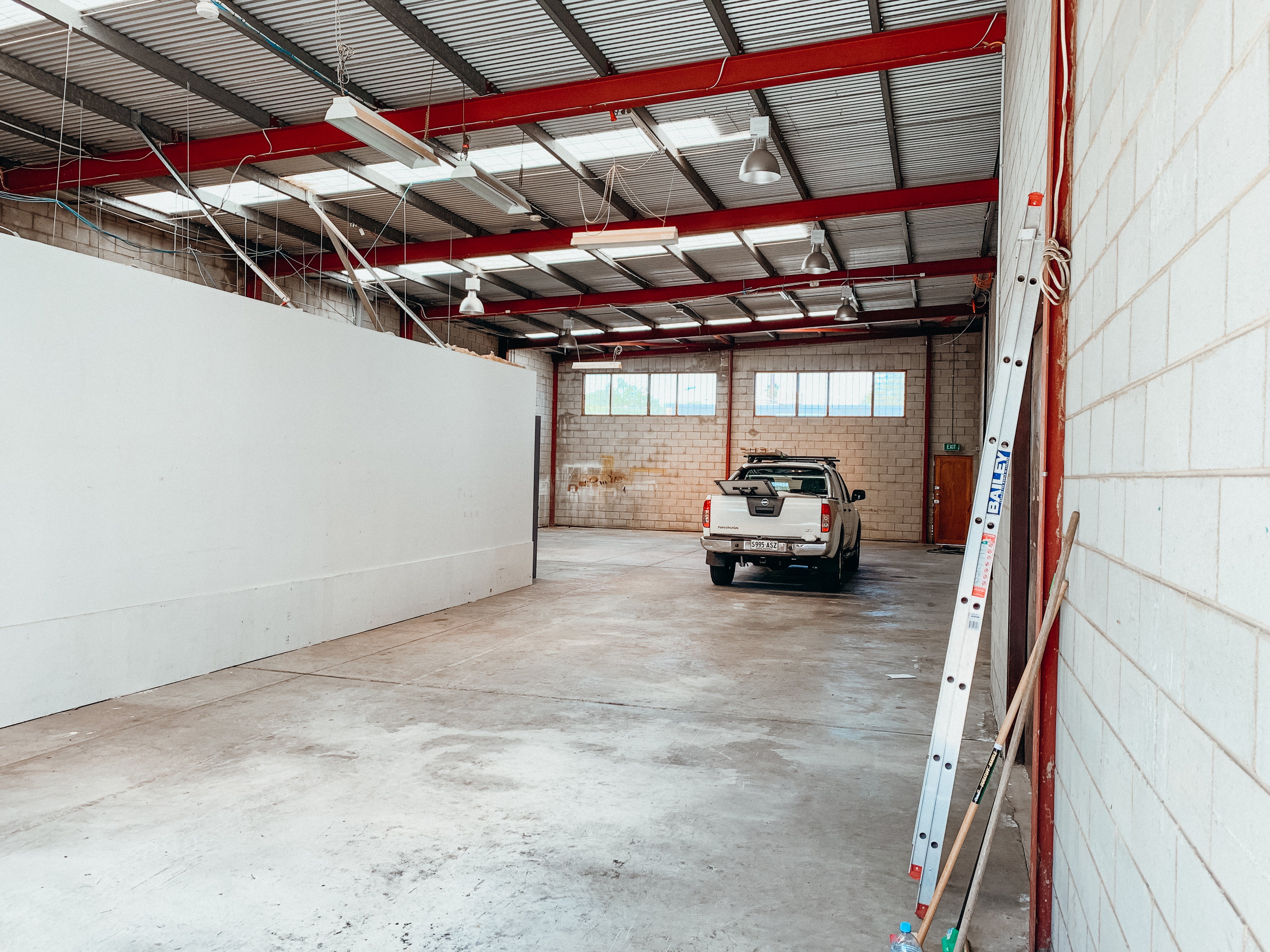 Soooo… We have news! After searching high and low for what has felt like years (looking back now its actually been years!) We have finally found a new space to call our home!
Read more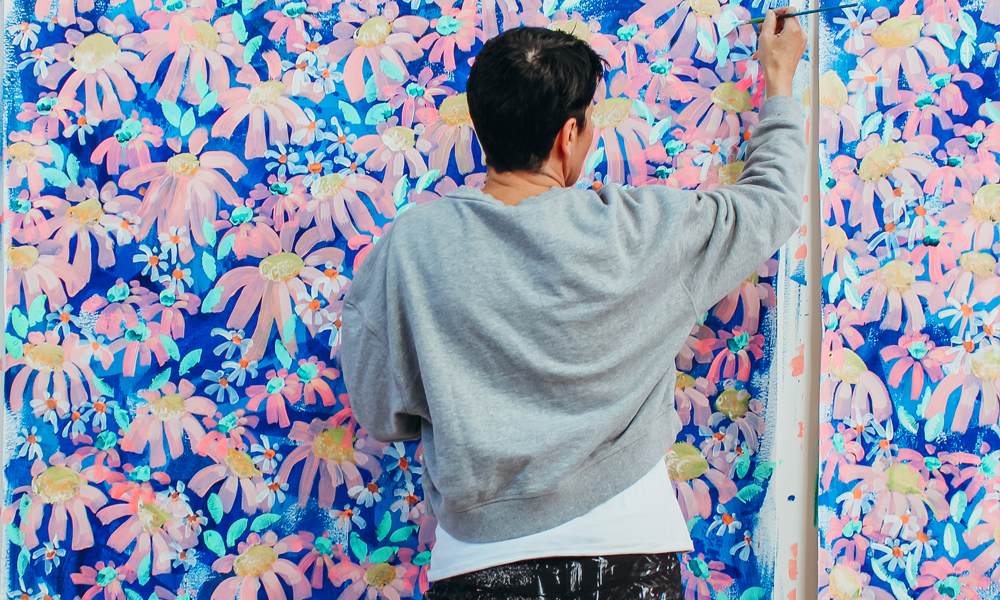 She Loves Me is a fresh, feminine and joyful design. Read on for a behind the scenes look into the layers featured in the painting and to find more about our creative process... x
Read more